Rhône to the Ardèche Gorges Tourist Information
Rhône to the Ardèche Gorges Tourist Information
Rhône to the Ardèche Gorges Tourist Information
Bourg-Saint-Andéol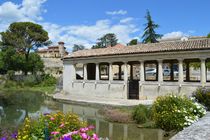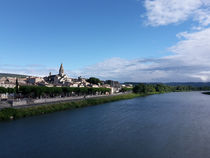 Bourg St Andéol is full of surprises on the banks of the Rhône on the way to the Ardèche Gorges in the middle of four regions near the Drôme Châteaux.
A la découverte de la ville d'Ardèche la plus riche en patrimoine classé, un lieu où l'art de vivre repose sur plus de 2000 ans d'histoire. D'un premier abord, on remarque l'imposante église et les nombreuses ruelles qui sillonnent la ville...Si la découverte en solo ne vous tente guère, optez pour des visites commentées sous la houlette d'un guide passionné.
Address
Place du Champ de Mars
07700 Bourg-Saint-Andéol
GPS coordinates
DD (decimal graduation)
latitude : 44.371677
longitude : 4.643904
Open
From 01/10/2020 to 31/03/2021, daily.
Closed exceptionally on January 1st and December 25th.
Payment methods
Bank/credit card, Cheque, Cash